Hanson Receives The DAISY Award for Extraordinary Nurses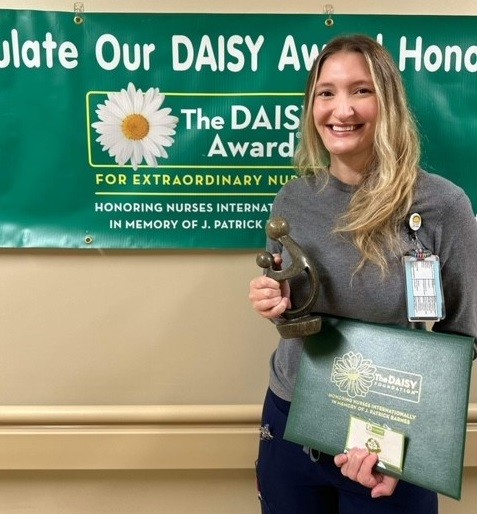 Rachel Hanson, RN received The Daisy Award for Extraordinary Nurses today at Twin County Regional Healthcare (TCRH). Rachel works in the Intensive Care Unit at TCRH and she was nominated by a family member whose grandfather was in her care while in the ICU at TCRH.
"When my grandfather was hospitalized, Rachel was his nurse," said Tracy Farmer who nominated Rachel for the award. "I knew how wonderful Rachel was, but my family spent quite a bit of time during his stay and got to experience how caring she is for her patients. My family spoke highly of her and how she answered our questions and made us feel comfortable. She took great care of Papa. It was an emotional time for us when Papa passed. Rachel reached out with her condolences and we appreciated everything she did for him and us."
Rachel shows compassion and caring for her patients. Rachel is someone who lives our mission and vision and we are so lucky to have her as part of our hospital family.
Read All Posts