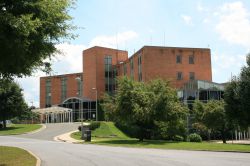 Making Communities Healthier
At Twin County Regional Healthcare, we compassionately pursue the health and well-being of our patients, employees and the community through our culture of exceptional service and commitment to quality.
Welcome to a place where people care about you and your health. At Twin County Regional Healthcare, we're the region's leader in providing quality healthcare services. That's because we're so much more than a hospital. We're an organized healthcare delivery system dedicated to providing healthcare services you need.
Twin County Regional Healthcare opened its doors in 1973 as the region's source for high quality, affordable healthcare. And today, we're still caring, still growing, and still taking care of our friends and neighbors.
Because we're part of your community, we're in tune with the services you need. In response, we continually develop and improve the services we offer. At Twin County Regional Healthcare, we hold the values that are important to all of us-service, quality, safety, people, cost effectiveness and growth.
At Twin County Regional Healthcare, the resources and services we provide can help you stay healthy or guide you through recovery. And all the while surrounded by neighbors, friends and family who have a vested interest in you.
Twin County Regional Healthcare (TCRH) is located in Galax, Virginia, which is in the center of the Twin Counties of Grayson and Carroll in Southwest Virginia. TCRH is a 141-bed facility that includes acute care, ambulatory care and emergency services. TCRH is considered a rural hospital that serves a large Medicare population, as well as, a total population of approximately 60,000. We operate within a 100-mile radius.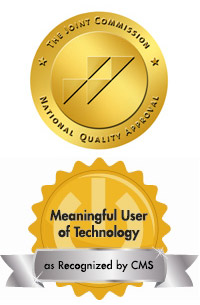 Twin County Regional Hospital
Acute Medical & Surgical Care
Behavioral Health
Cardiac Rehabilitation & Cardio Direct
Cardiology
Cardiopulmonary Services
Chronic Disease Management & Education
Diagnostic Imaging/Radiology
Emergency Services
Gastroenterology
Intensive Care Unit
Laboratory Services & Lab Direct
Occupational Health/WorkPoint Wellness
Orthopedics
Pain Services
Rehabilitation Services
Sleep Center
Stroke Center
Teleneurology
Women's Health & Birthing Center
Twin County Physician Practices
Cardiology
Family Practice: Galax, Hillsville & Independence
Gastroenterology
Orthopedics
Pediatrics
Surgery
Urgent Care
Urology