TCRH Welcomes First Baby of 2022
Twin County Regional Healthcare is ringing in 2022 with the year's first bundle of joy. Weighing 6 pounds and 9 ounces and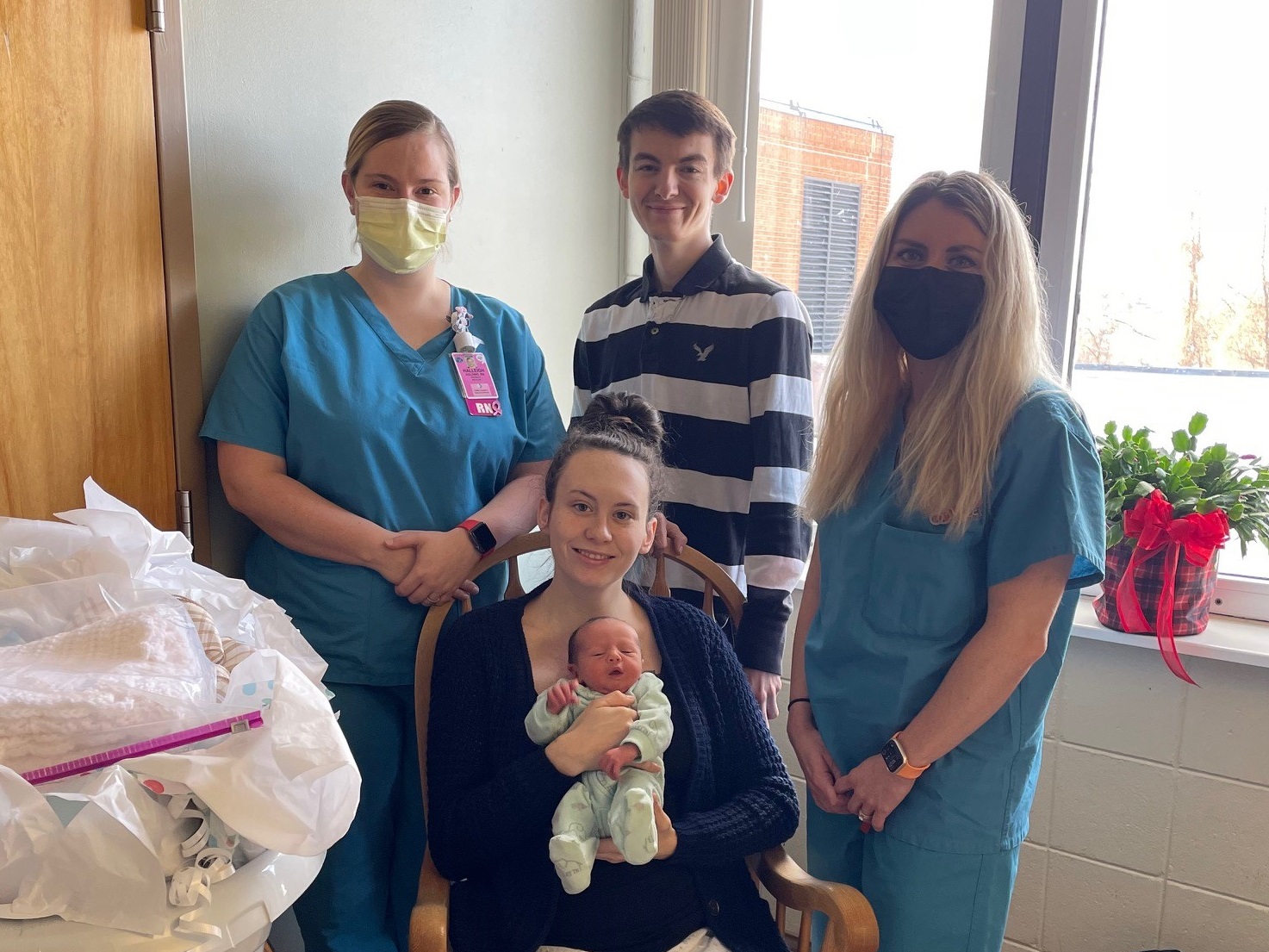 measuring 18.9 inches, Luka Ian was born to Marianna and Corey, Tuesday, Jan. 4, at 8:13am.
Dr. Kathryn "Katie" Bryant was the delivering physician and Dr. Mary Meyers was the attending pediatrician.
"Thank you to the amazing staff at TCRH for providing such great care to us and our little one!" said Marianna. "We are so thankful and blessed."

"Our clinical and support staff are committed to creating a safe, welcoming and comfortable environment for moms and babies," said Arielle Wilder, Women's Services Director. "It is one of our great privileges to help our community's families welcome their newest additions in a positive and memorable way."
The family was provided with a gift basket from TCRH and other gifts from local businesses. Twin County Regional Healthcare's Women's Center is committed to providing high quality, compassionate care close to home for new and expecting parents in the region.
PHOTO: Halleigh Golding, RN, Corey, Arielle Wilder, MSN, BSN, RN; Marianna and Baby Luka


RN, Corey, Arielle Wilder, MSN, BSN, RN; Marianna and Baby Luka
Read All Posts